Whether it's in the kitchen, bathroom or on the ground – water-tight joints are crucial for many transitions, such as those between the wall and ground or around the sink, bathtub or shower. This is no problem for our permanently elastic silicone joints, provided they are done properly, of course.
We'll show you how to achieve this in just nine steps!
How to get the perfect joint: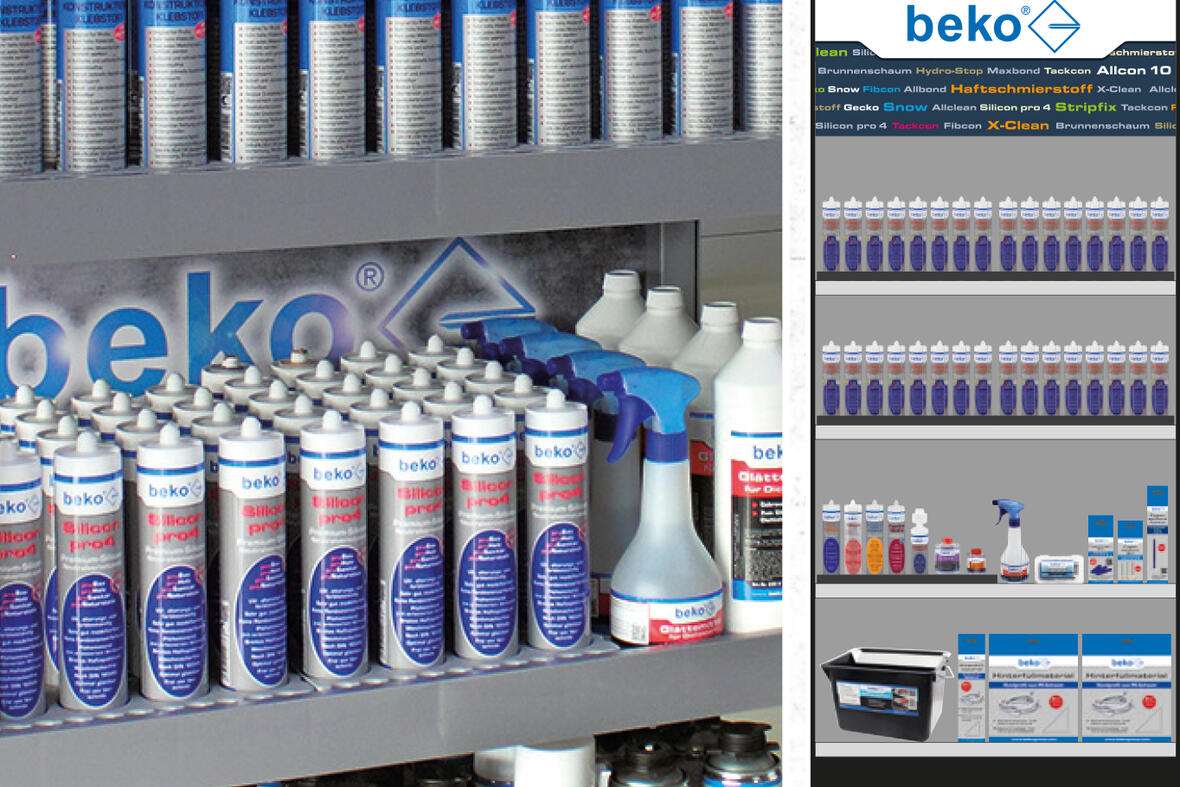 1. The right silicone for the sub-surface
beko's neutral-cure Silicone pro4 is suitable for most applications.
For plumbing systems, we recommend using Silicon PSS, beko's premium sanitary silicone, alongside Silicone pro4.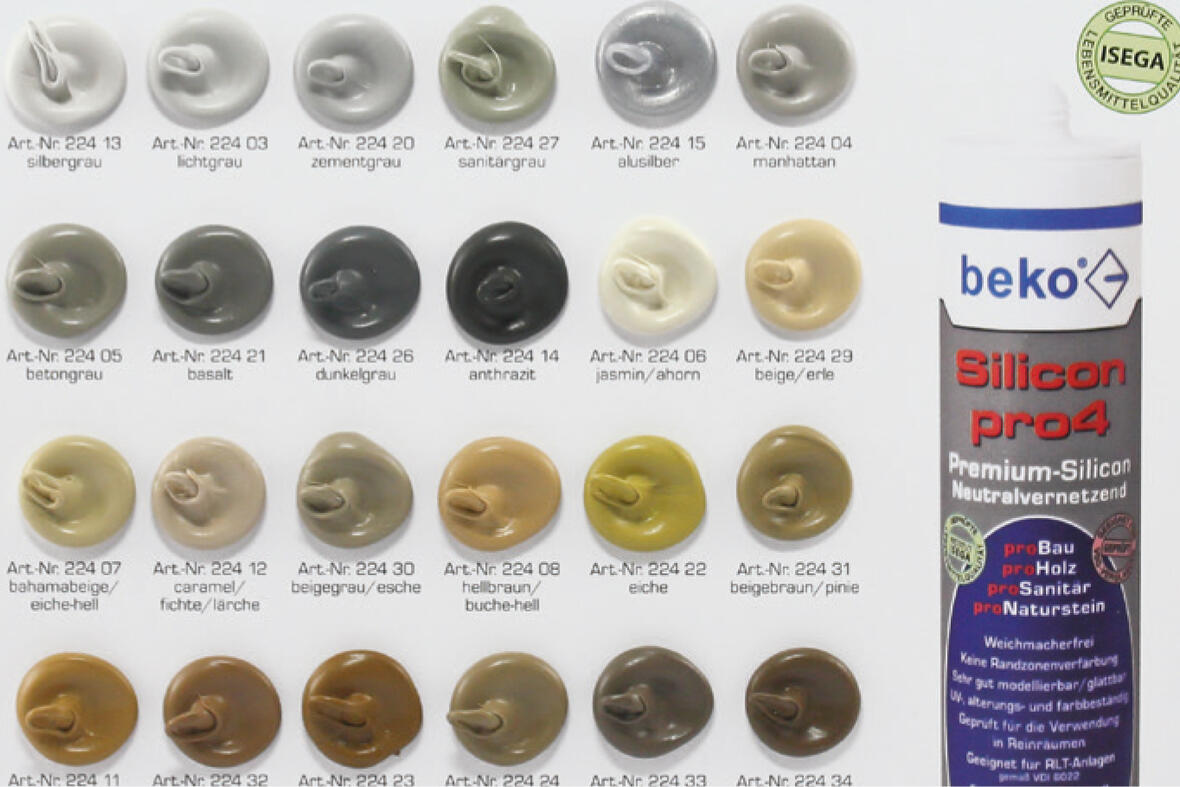 2. Choose the right color
beko Silicone pro 4 is available in more than 30 shades. beko also produces custom colors according to the customer's needs.
Silicon PSS is available in over 180 colors so you're sure to find the right shade!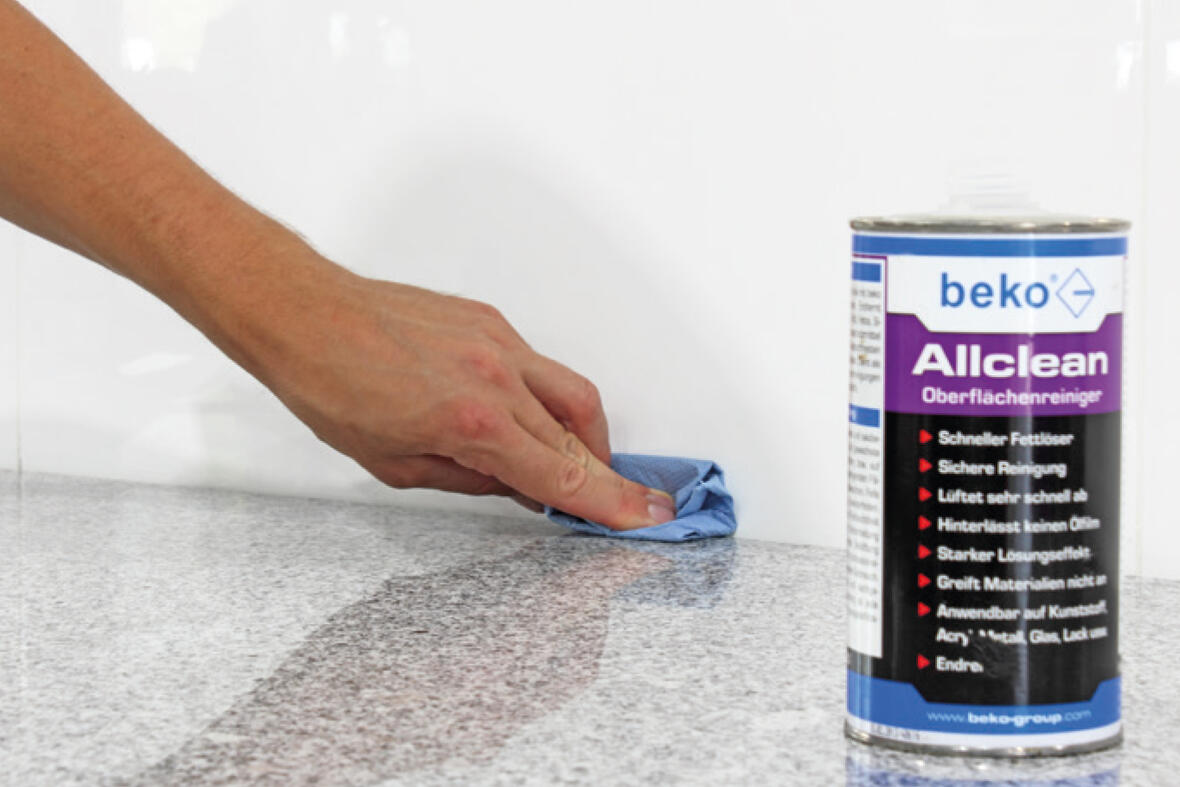 3. Clean the sub-surface
beko Allclean cleans, removes grease and dries immediately.
This helps you to ensure that the holding surface is clean, dry and free from grease.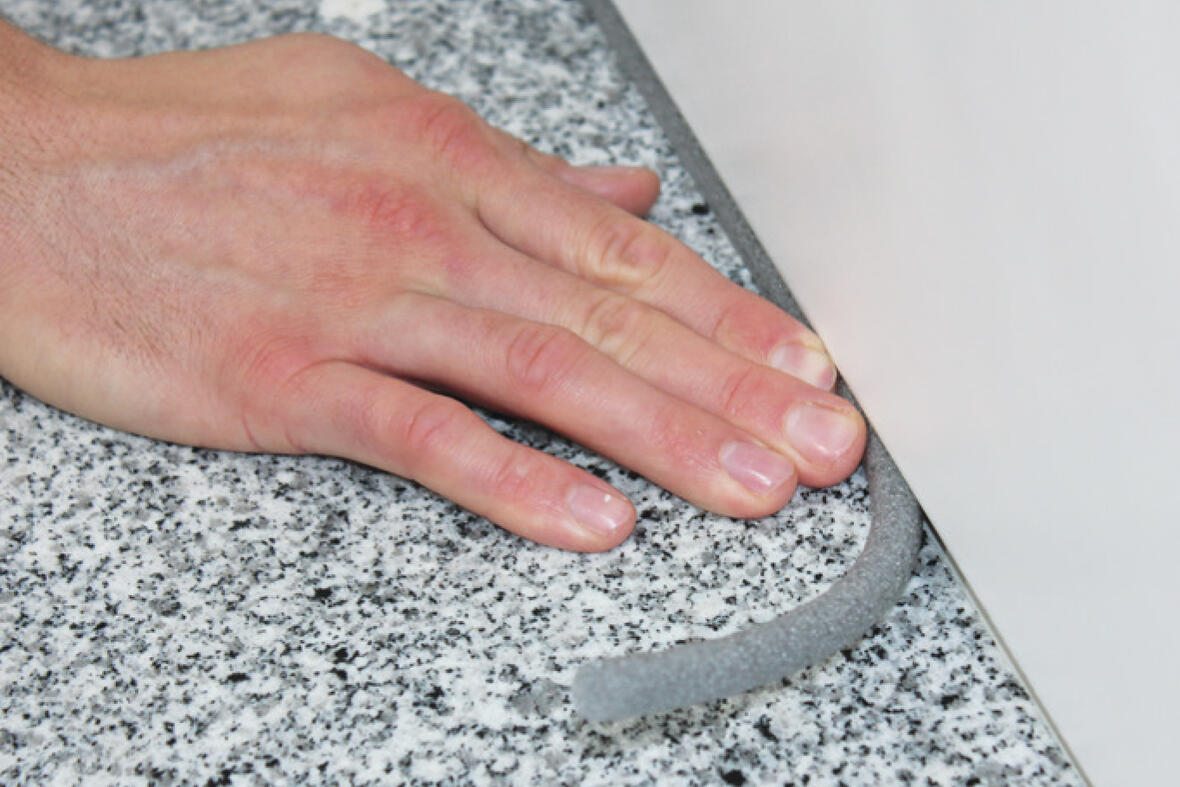 4. Apply backfill material
Apply the beko backfill material along the joint width to avoid a three-point adhesion.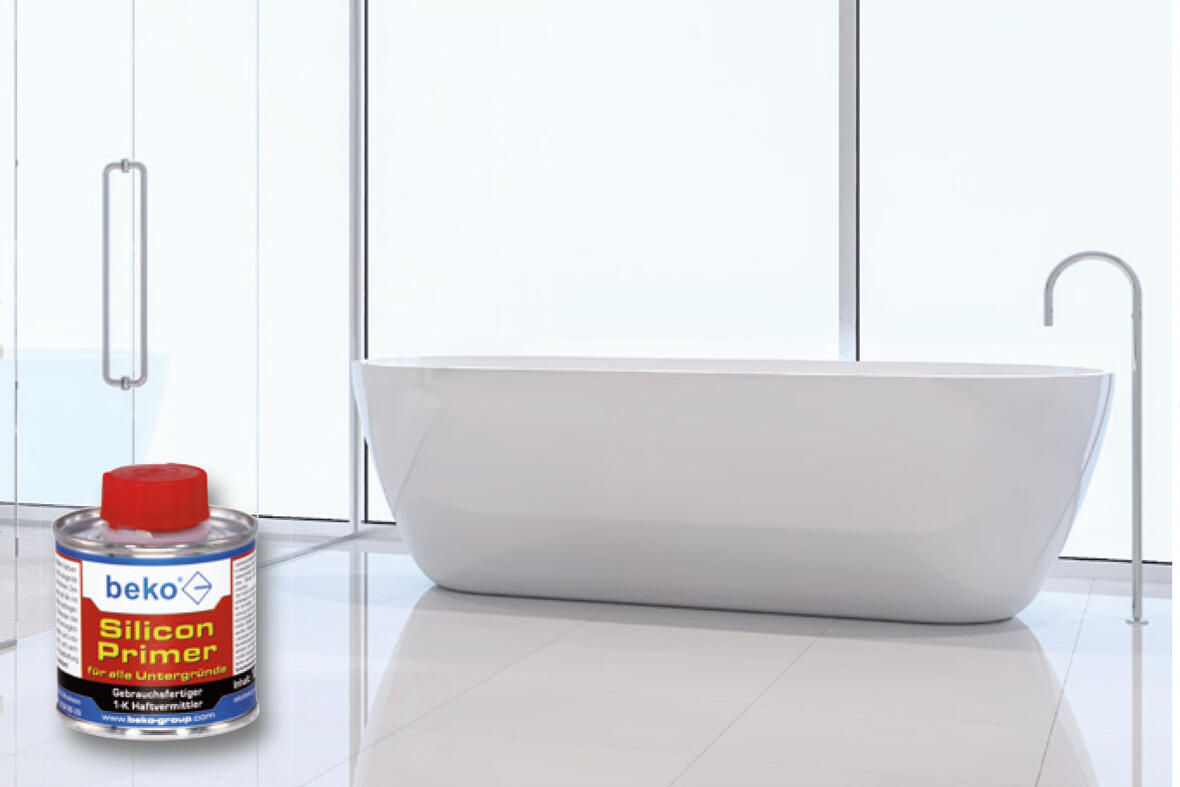 5. Apply primer
Certain sub-surfaces (e.g. acrylic tubs) "need to be prepared with beko Silicone Primer".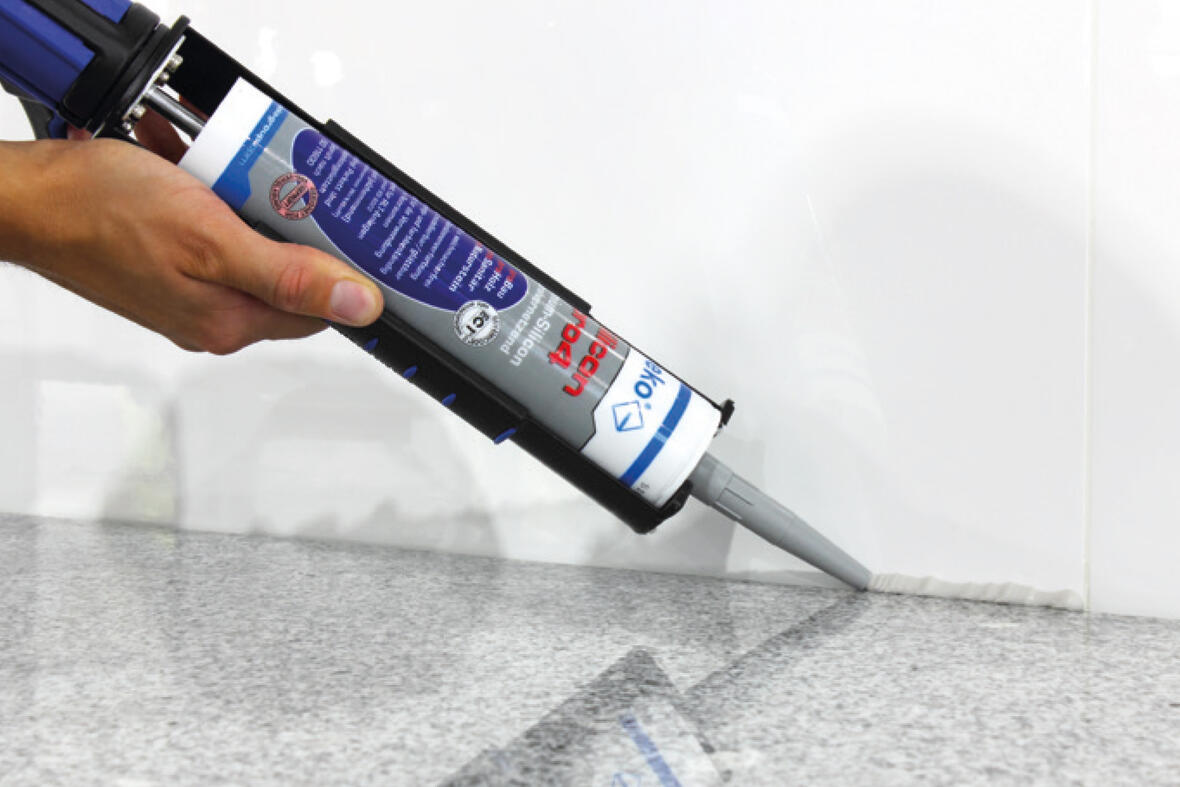 6. Apply silicone
Now it's time to apply the beko Silicone pro4 to the joint.
In general, the silicone should adhere at least 1 mm to the sub-surface on each side.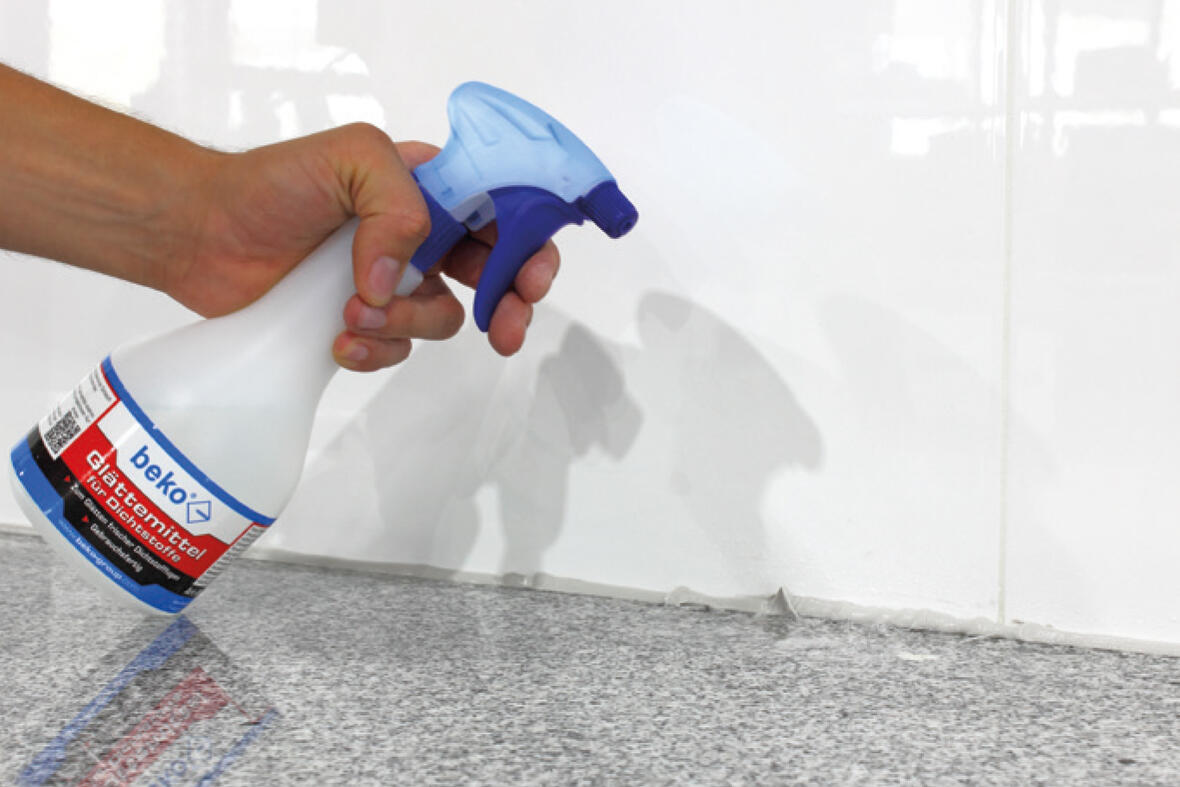 7. Apply smoothing agent
beko smoothing agent makes removing excess silicone easy and, unlike "rinse water", it doesn't attack the silicone.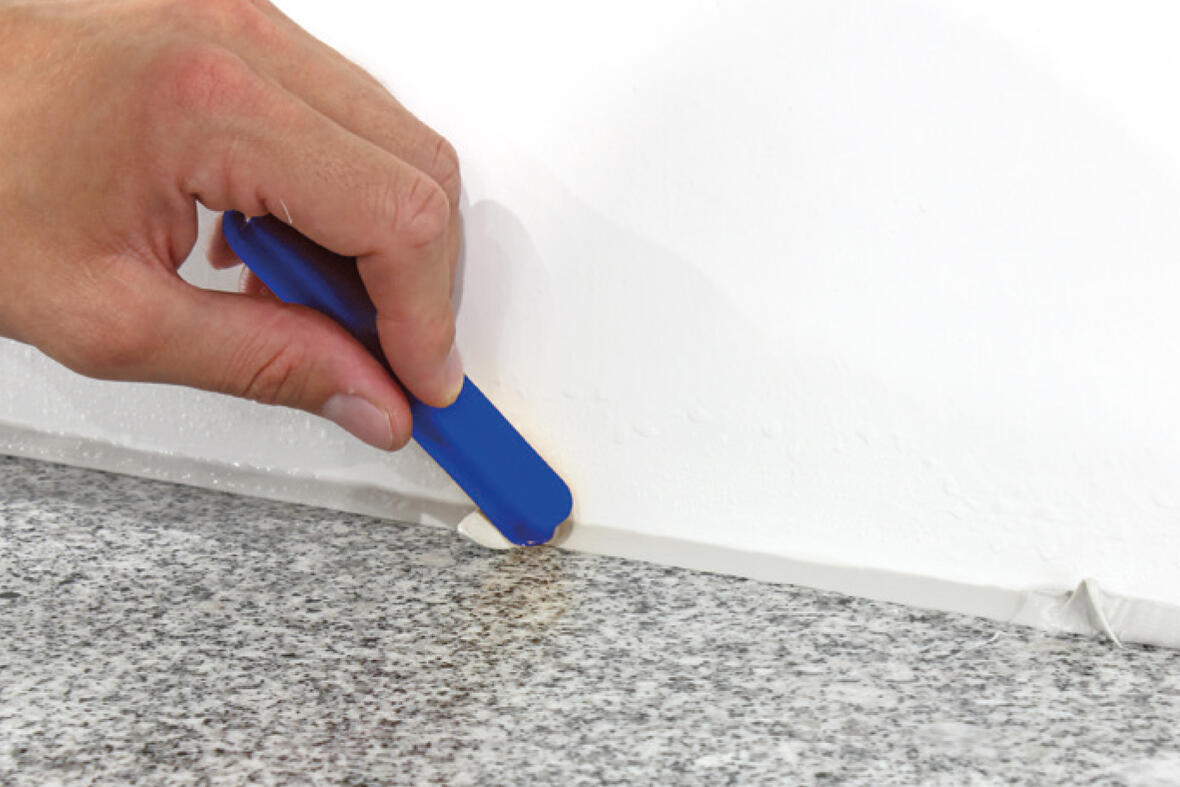 9. Remove excess silicone
To finish, screed the joint with the beko joint smoother.
Your perfect joint is ready to go!
You'll need the following products to create the perfect joint: