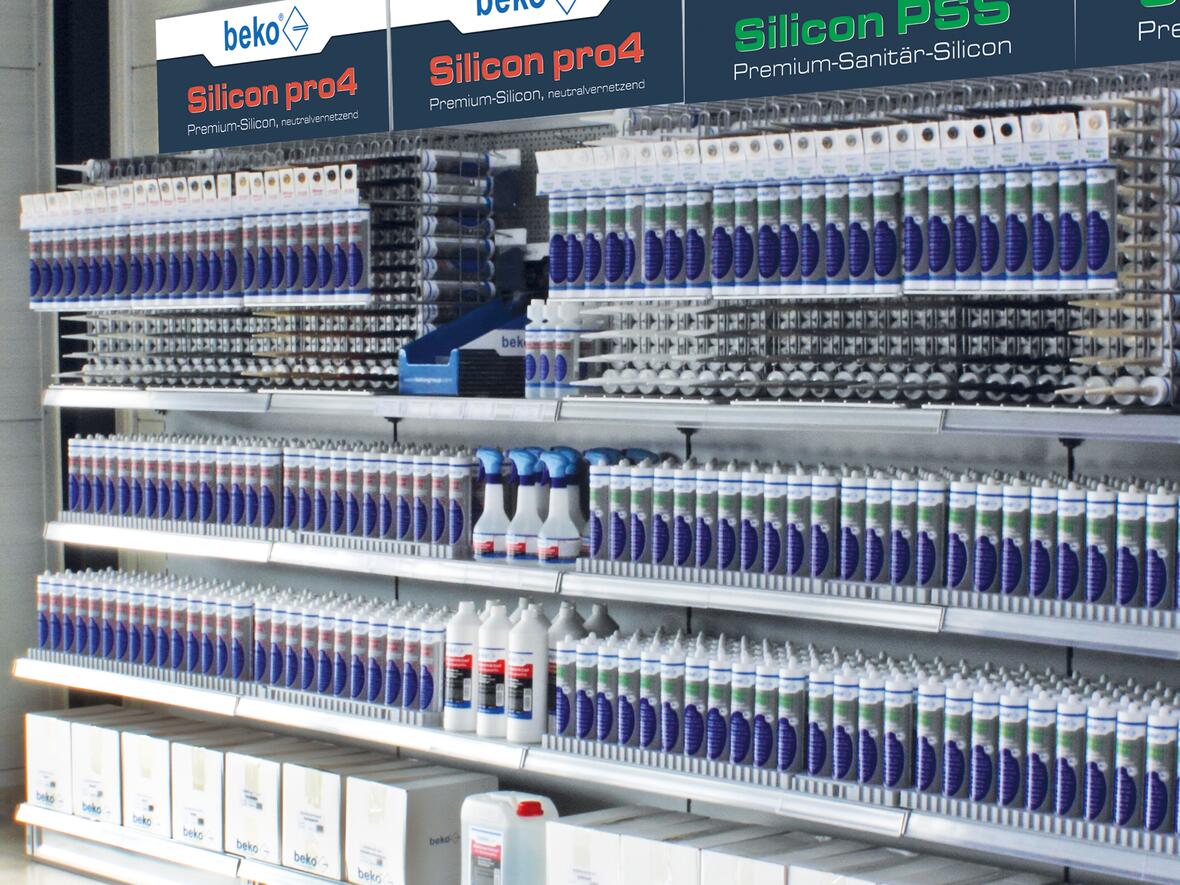 From practical and striking presentation shelving to color sample tables and cards:
our sales-promoting materials let you get a feel (literally) for our products and discover the amazing properties of our silicones at your local specialist retailers. But that's not all. You can also take a look at related accessories such as smoothing agents and joint balls that are perfectly displayed.
Color sample cards for showing the variety of colors directly on the shelf
Active sales support
The color sample tables and cards show the original color of each silicone product. Using the small color sample cards, the end customer is able to choose the right shade for their respective joints. Easy. Fast. Simple. The beko cartridge holder keeps displays neat and tidy and, thanks to its compact design, can be placed directly on the counter.
Want to find out more about this and other topics?